FUFA Executive has approved an internal working committee for the success of the 2027 AFCON Pamoja Bid submitted by Uganda, Kenya and Tanzania.
The bid was submitted a week ago with the aim of the three African countries winning the rights to co-host AFCON 2027.
According to FUFA, "all the necessary requirements have been met and the bid was submitted to CAF within the set timelines by 23rd May 2023."
"FUFA Executive has gone ahead to approve an internal working committee for smooth and well-coordinated operations that will handle tasks by FUFA and also coordinate with other stakeholders including the Government of Uganda."
The committee will work hand in hand with CAF on their special visit to Uganda to inspect the key items and facilities submitted in the bid.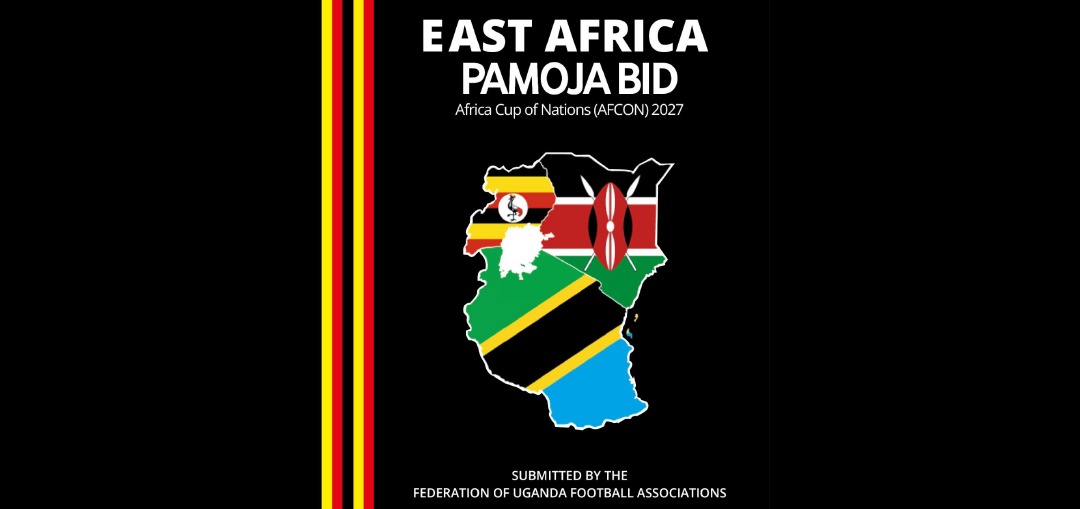 The Committee appointed has;
Mr. Justus Mugisha – Chairman
Mr. Darius Mugoye – Vice Chairman
Hon. Florence Nakiwala Kiyingi – Member
Mr. Rogers Byamukama – Member
Mr. Ronnie Kalema – Member
Mr. Rogers Mulindwa – Member
Mr. Amin Bbosa Nkono – Member
The FUFA Executive approved the committee on Sunday 28 th May 2023.